Main Meals / Entrees
Coming Soon!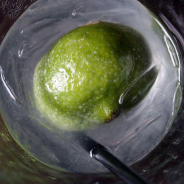 I am lucky enough to be able to travel with my job. While I am away, I am always on the lookout for new types of food, or nifty things that make you say to yourself "Now 'Why didn't I think of that?" This next idea is a case in point. I travelled to Vegas for the SMX Search Marketing Conference and as you do – had a wander about and treated myself to lunch at a local Mexican restaurant. I went for the salsa & Corn Chips with Chilli and rice washed down with a tequila cocktail (when in Rome!). My drink came...
read more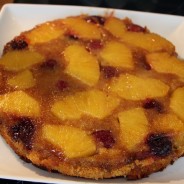 I've been trying to make healthy cakes lately so have used Benecol and wholemeal flour in this recipe and real cherries – substitute Benecol for butter if you want lighter sponge – great with custard and we like it stodgy! I use a higher flour to Benecol ratio as otherwise it is too heavy and use as much fruit as you can get in the tin as its a great way to get kids to eat it! For The Caramel Sauce Topping 50g Benecol 75g Soft Brown sugar 25g Dark Brown Molasses Sugar Handful Fresh Cherries – the darker and sweeter the...
read more