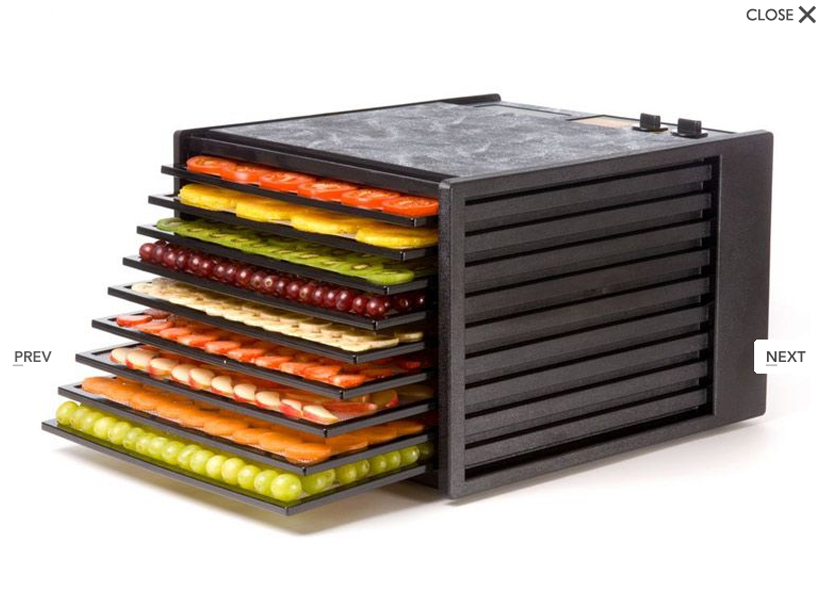 I have wanted one food dehydrating machine for about 20 years… now I have one!
Sure you can turn your oven off and on again, but if you want to keep nutrients intact, you need to be dehydrating at a temperature of no more than 155-160 °F (to Celsius (68-71 °C). Conventional ovens do not go this low.
I personally brought the Excalibur dehydrator as after following reviews for a long time, it seemed to be the dehydrator of choice, but it really depends on what you want to do and how much you want to dehydrate!
Buying a Dehydrator
The choices you are going to have when buying a dehydrator are:
Capacity – how much can you actually dehydrate at once
Shelf Size – if you can only fit in a few banana chips it is going to become a chore
Space  – How much room do you have? Will you leave it on the side or store in a cupboard?
What foods are you dehydrating? – Different foods require different things (thermostat or fixed temp)
Will you be leaving the house for long periods? Do you need auto shut off to avoid over-drying?
Getting Creative? Do you need all the extras like Paraflexx Sheets (fruit leathers etc)
My Choice
I decided that I would like to dry in bulk as I am away a lot and once you try some of the food, you tend to not want to stop eating it so I knew that I would wish I had bought the biggest capacity.
The choice with the Excalibur is 4/5 tray or the 9 tray – I am glad I got the 9 Tray!
I highly recommend these machines and now that I have one, I can't believe I didn't have one before – they are the raw kitchen necessity if you want to make breads, cheese, crackers, preserve things in season or make your own vegetable stocks and powders.
Here are just some of the things I have created with mine!
The Cheapest 5 tray I have found is on Amazon but you can pick up second hand machines on ebay from about £60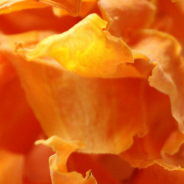 I can juice my way through carrots no problem but ask me to eat the actual vegetable and I struggle past one or two which is a shame as they as so good for you. When you juice you lose some of the goodness as pulp and I have to admit  that I didn't really like total juice carrots and I get totally bored with grated carrot unless it's hidden in coleslaw so I thought I should find ways to eat more vegetables when I get stuck in to work and ways to waste less of the vegetables juicing. I love roasted carrots and love baked vegetable...
read more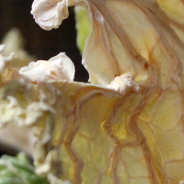 Sounds disgusting but actually isn't! As part of my raw cabbage soup diet experiment I thought I'd try all the ingredients separately first then see if I can make it taste a bit nicer using the dehydrator. First – try the cabbage crisps straight up – and although not everyones cup of tea – actually pretty tasty, peppery and not hard to eat – unlike the same volume in cabbage! Will have a go at some toppings and sizes to see if I can get some cabbage nacho thing going on In the dehydrator at 125 overnight...
read more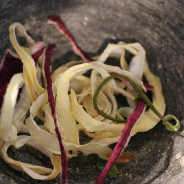 I still cannot get over how amazing it is to have a dehydrator. The first thing I thought of was making vegetable chips (Kale & Parsnip please!), then how to make them more tasty. The same way they make regular chips tasty, salt, pepper & Seasoning. What makes seasoning? Vegetable powder! Check any pack of crisps or chips and they use onion powder, garlic powder, celery powder, yeast extract, paprika, dried red pepper, dried chilli, dried yoghurt, dried lemon, dried chives and a host of other things, so I thought – ok powder not...
read more